Here are some WIP shots of my Banshee for my upcoming KS!

My free tutorials are usually topics I pick. I wanted to do one that is community choice! Is there anything you want me to explain how I made it?
For example you can ask how I sculpted the face, hair, dress, anything! :)

I will do a general tutorial here, and a more detail heavy version for my Learn to 3D Model page.
Update For $5+ Patrons
New pre-supported STL files!

Dragonborn Eldritch Knight

Angry Babdy Dragon

Lamia Lion Varian
I always recommend putting together some concept art!

Always nice to reference and keep your design focused.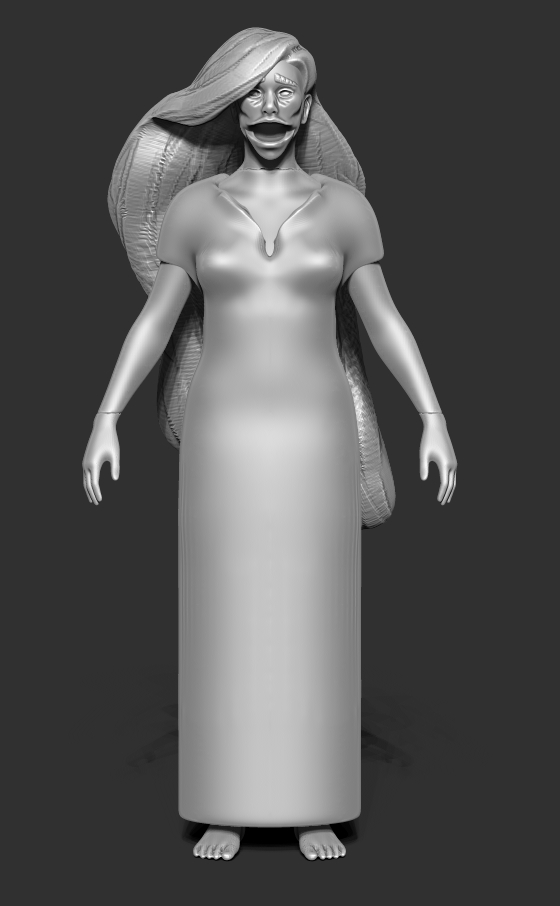 The next steps are detail work for the hair and posing!
I just finished the last of my Kickstarter orders! Yay!! That was 320 minis.

In case you run a small business or like to mail your friends presents, I recommend these boxes. They are pretty much crush proof.
Disclaimer: I am a participant in the Amazon Services LLC Associates Program, an affiliate advertising program designed to provide a means for sites to earn advertising fees by advertising by linking to amazon.com.