I needed to design a Monster Harp for my Monster Queen. The harp needs to be made of recycled monster parts. And as many of you know, something like a harp isn't easy to 3D print because of those tiny strings!

So I had three challenges.
Making the harp 3D printable with strings

The harp's design needs to fit with monster queen

Keeping the fine details somewhat clear so a painter knows what they are painting
So let's get to it!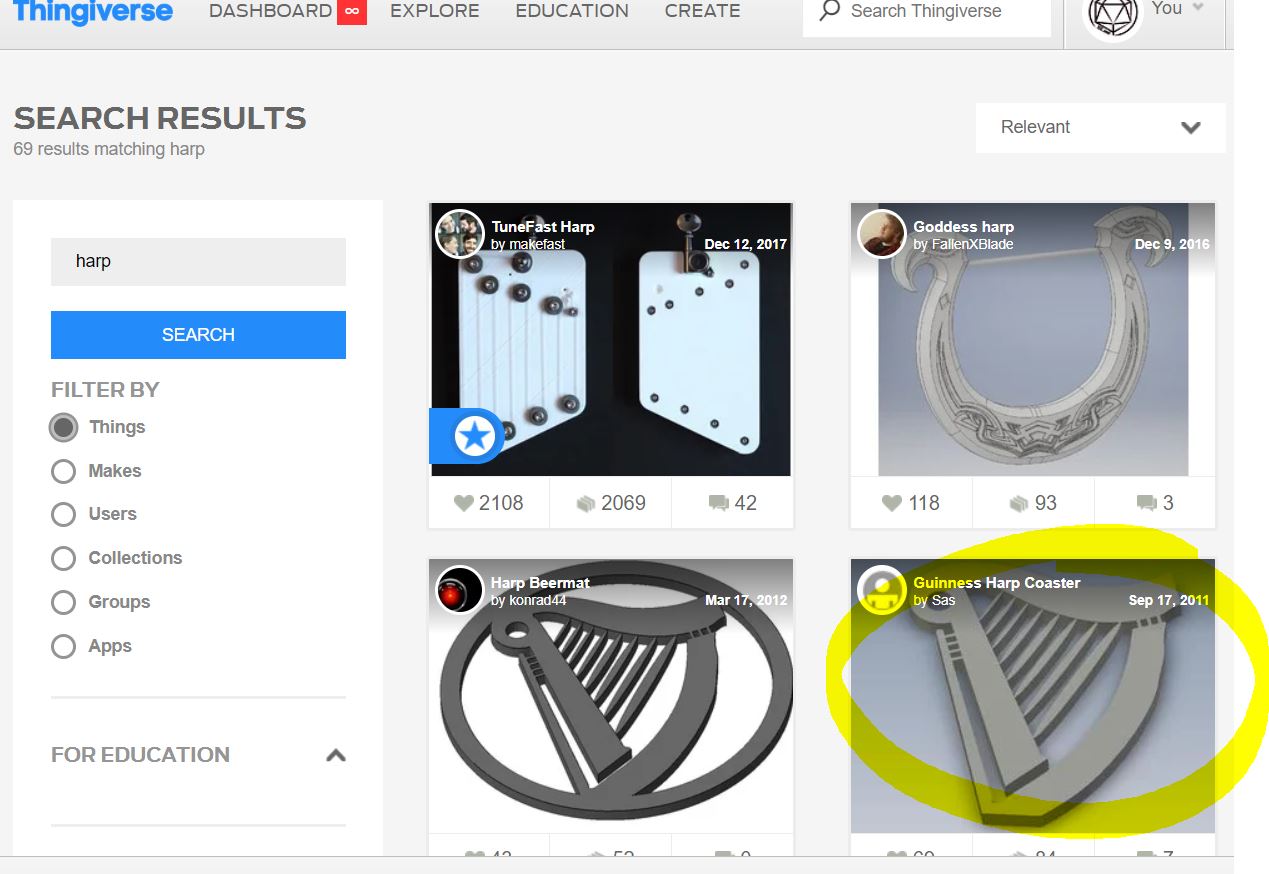 I love going to Thingiverse.com first to get ideas for things that are tricky to 3D print. So I found 3 designs that I liked. The first one on the left wouldn't work because it is flat, but I loved the shape and number of strings.
Number 2 had no strings, but a nice elegant vibe. Number 3 was nice, but not enough strings and pretty blocky. So I started combining ideas from each.
Next, I needed monster parts.
Here is a goblin I made! I always keep the unposed version in case I want to go back and reuse parts. For the monster harp, I used the head, hands, and feet.
Check out
BadKing if you
don't have models
to draw from!
Finished product!
All three challenges were addressed!
Making the harp 3D printable with strings

(definitely thick enough while getting the point across)
The harp's design needs to fit with monster queen

Keeping the fine details somewhat clear so a painter knows what they are painting

Large monster parts the are recognizable enough to paint