So I want to add a shirt for this fellow. That armor probably isn't terribly comfortable without one.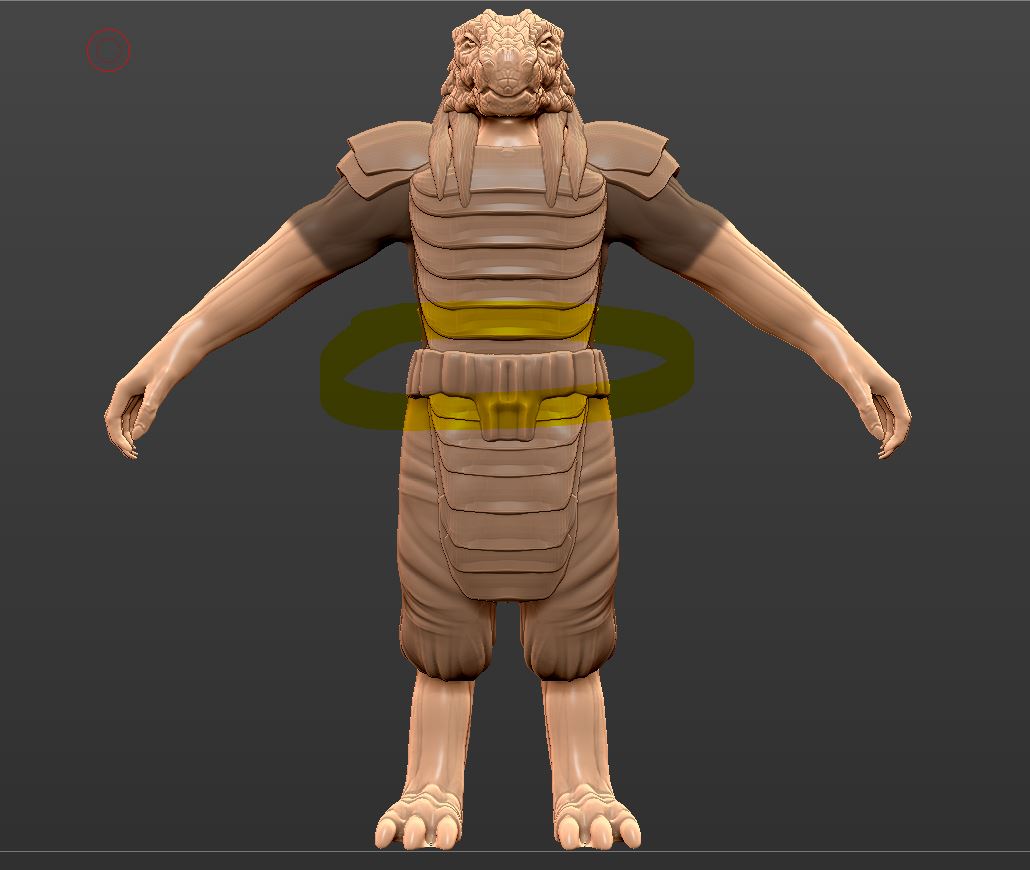 But I can't really see where the mask is. (Mask by holding CTRL on the keyboard.)

I haven't talked about this one before. This is the Transform palette. You can find it at the very top of ZBrush where all the menus are listed horizontally.

So instead of me hiding every object individually, I can just click on Solo (circled in yellow). This allows me to see only one object at a time.
So now I see just the body, and can mask out a shirt.
Edges are clearly indicated, and will print nicely. I like to exaggerate the folds on the cuffs of clothing so it stands out a bit more on a 3D print.

(If you aren't sure how to extract, check the previous post)