I am ready to pose my Lamia, but first she needs a weapon. I went with a spear for this design. It is important that the weapon matches the character. The easiest way to do this is to incorporate familiar textures into the weapon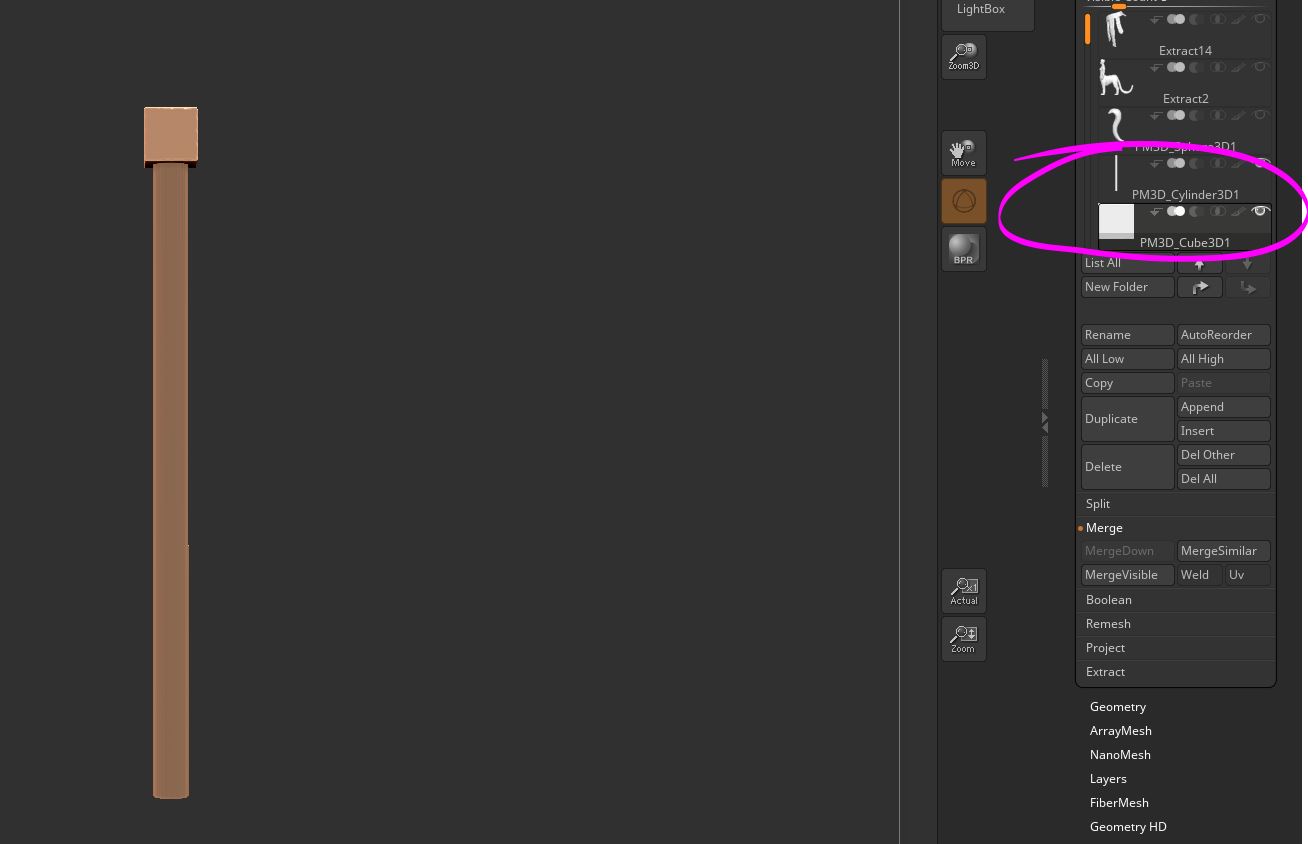 For a spear, I simply start with a cylinder and a cube. You can add primitive shapes by going to the subtool palette and clicking 'append'.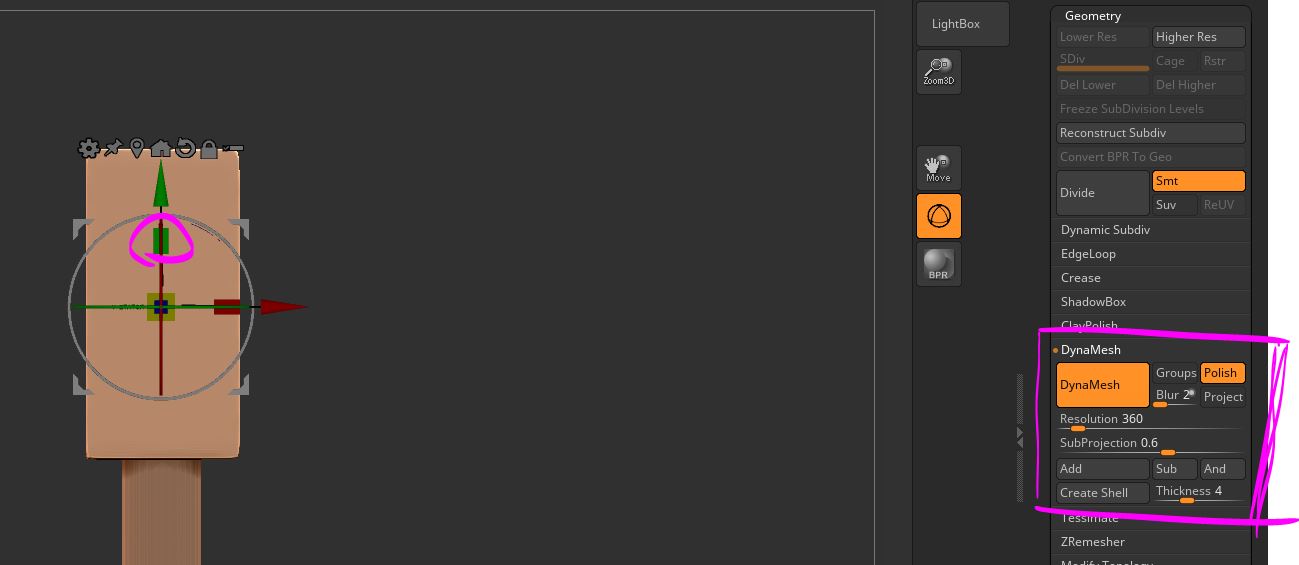 For the spear head, I increase the Dynamesh resolution and click on Polish. The button Polish will be highlighted in orange when active. Now I will use the Trim Dynamic brush to shave off portions of the cube. It really is similar to whittling down an actual rock into a spear just without any of the hard work!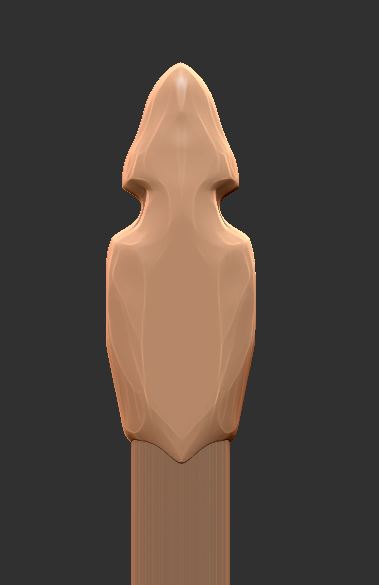 No need to overthink it! Just went for a general spear head shape.
I mask off a section using CTRL. I inverted the selection by holding CTRL and clicking on the space around my model. Now I will texture this area using a ClayBuildup brush!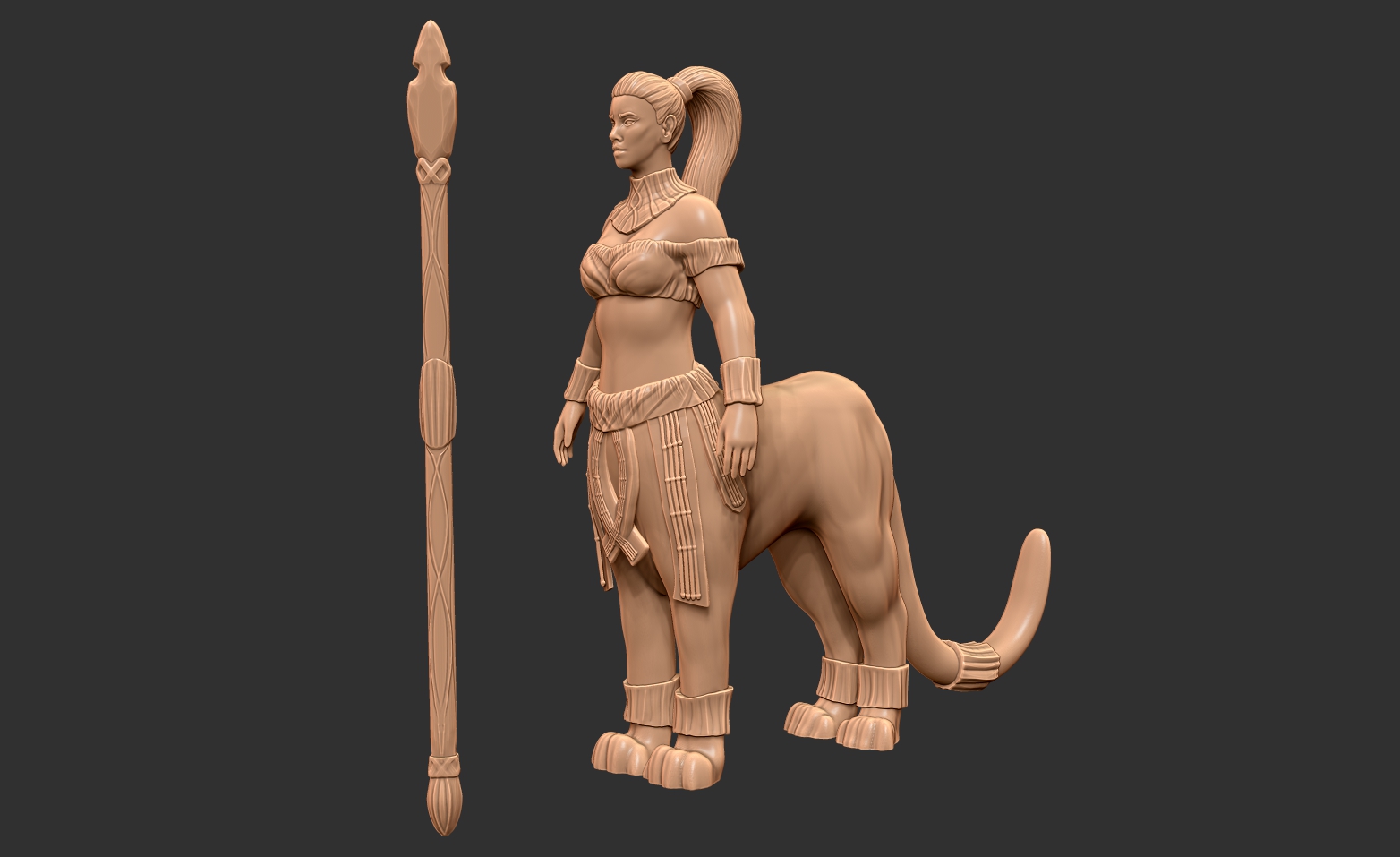 I think they pair nicely together. The hand grip resembles the cuffs on her arms and ankles. The small ornate patterning running up and down the spear pairs well with the necklace as well.

I will have this model posed and released within the next few days!